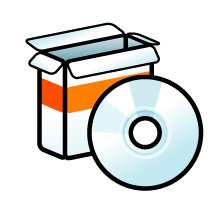 Compro has developed numerous software products for diverse organizations. Our products are valuable in optimizing your organization's process costs, increasing efficiency, improving flexibility and consistency over all your business operations, and achieving global availability of strategic product information.
Below is a list of the variety of different types of applications that we have designed and developed over the years for various clients.
ERP Suite
Financial Accounting System
Housing Estate Management
Store Management System (POS)
Payroll System
Distribution Management System
We also offer custom software development for diverse businesses. Please contact us for more information.